About Us
Service Area
We are proud to offer service in and around the following communities:

History
Jenkins Refrigeration and Appliance Repair was started in September 2001. A hometown business that sold appliances and furniture I was working for closed its doors and at that time I started Jenkins Refrigeration and Appliance Repair a sole proprietorship with myself as the only employees. As time passed business has flourished in air conditioning and has decreased the appliance repair. Now we are strictly residential heating and air conditioning and commercial refrigeration company, we now have 4 employees that have years of experience and knowledge. In the past we have sold Tempstar systems for approximately 6 years. As of August 2011, we were set up as a Trane dealer and now exclusively sell Trane equipment. Our primary goal is to sell the best equipment at the lowest price available and give the customer the greatest service for years to come. We will make every effort to have a life-long relationship with every customer that Jenkins Refrigeration comes in contact with.
Our Qualifications
We are heating and cooling Professionals! We maintain a high level of quality among our staff. All of our installers and technicians are trained on a regular, on-going basis. We, and they, are certified by the following industry organizations:

License Number: Master Mechanical #0311-581 Bonded & Insured
TRANE DEALER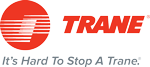 What makes a Trane Dealer stand out is the unparalleled performance the company offers - true excellence in every aspect of operations, product solutions and technical know-how.